Your trusted source for everything cloud
Whether you are just starting your cloud journey or need to streamline existing cloud solutions, we've got the expertise and experience to get you there.
We Make Cloud Transformation a Breeze
As technology continues to evolve, it's virtually impossible for business owners and IT teams to keep pace. Businesses like yours must re-evaluate their IT and communications systems and deploy more integrated and flexible solutions in order to stay highly competitive and productive. But, with so many options, where do you begin?
Enter Infinium Communications. We take the headache and frustration out of navigating the ever-changing technology landscape. We take a strategic approach to your business by identifying your biggest areas for improvement and by designing and deploying innovative cloud, telecom, and IT solutions that will propel your business forward.
The solutions you need with the expertise you deserve
Communications and IT services are changing rapidly. Making the right decision requires a team of experienced IT experts who can help you navigate challenges and create a roadmap of success. Infinium is that team and we have your back 100%. Our in-depth industry knowledge and technical expertise coupled with our portfolio of 300+ suppliers gives us the distinct ability to help you find new ways to leverage next-gen technology solutions to thrive.
Hurricane Ian has left an indelible mark on Florida and the Eastern coast. Horrific destruction runs as far as the eye can see down there.
Read More »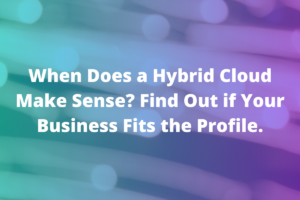 It used to be that business leaders compared the pros and cons of public clouds vs. private clouds, taking a deliberate approach to deciding which
Read More »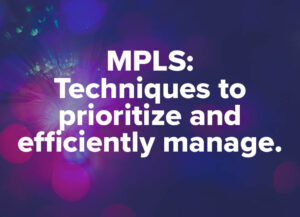 Using specific techniques in your telecom networks provides several benefits to your company. Multiprotocol Label Switching, or MPLS, is a routing technique that can direct
Read More »